How to add product to category
After category was created you can add required products.
1. Login to AShop account.
2. Open Inventory page.
3. Click Add product button opposite category name.
---
4. Click on checkboxes next to the products you wish to add to a category.
5. After you choose all needed products, click Add to category button at the bottom of the page.
---
After that, you will be redirected to the list of product in a chosen category. If you need to add more product - click on Add more product link on top of products list.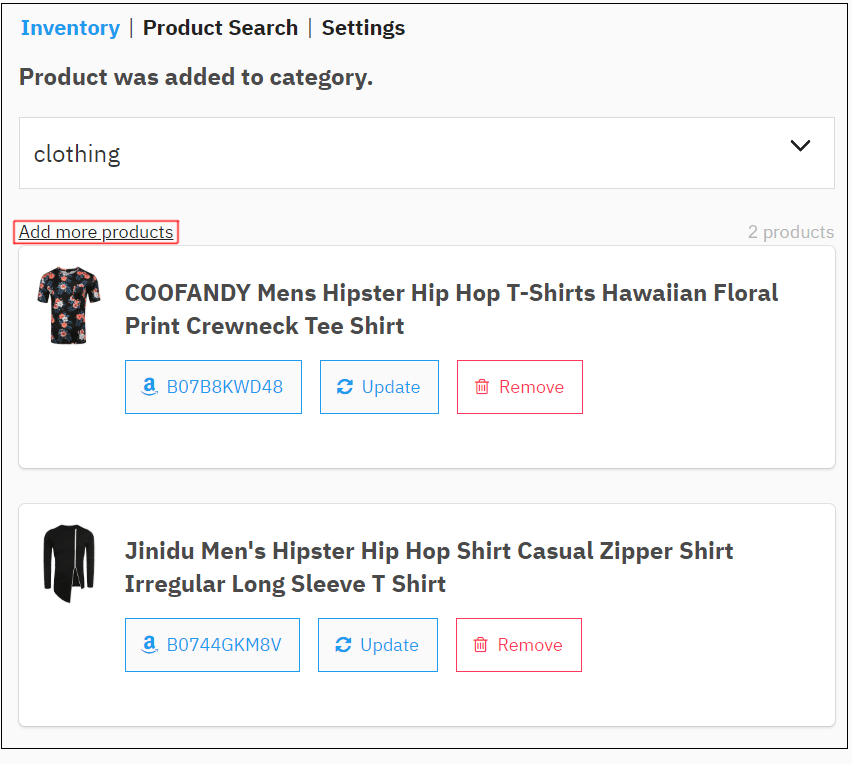 ---
What would you like to know next?